THE FATHER – "A dizzying display of expert craftsmanship at work"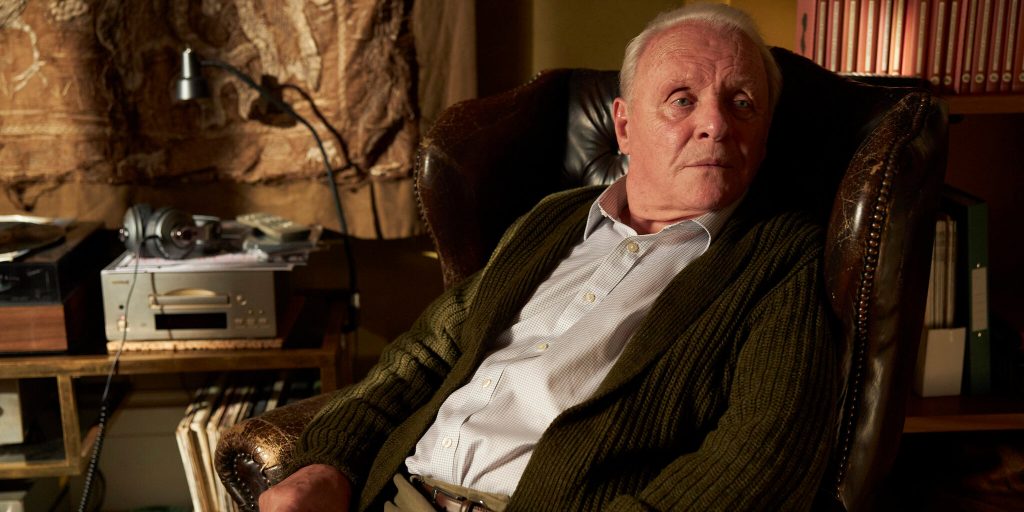 Anthony Hopkins as Anthony
Olivia Colman as Anne
Rufus Sewell as Paul
Imogen Poots as Laura
Mark Gatiss as Bill
Olivia Williams as Catherine
Is based on his 2012 play Le Père.
A man refuses all assistance from his daughter as he ages. As he tries to make sense of his changing circumstances, he begins to doubt his loved ones, his own mind and even the fabric of his reality.
Florian Zeller's The Father is a dizzying display of expert craftsmanship at work. Yep, this is a movie that checks all the requisite boxes when it comes to delivering an exceptional film – the acting, directing, plot and production design are all top of the line in every conceivable way. But, it's surely the acting that stands as the biggest triumph, as Anthony Hopkins pretty much puts on a one-man acting clinic. The veteran actor turns out a highly nuanced performance that is both utterly complex and heartbreaking. Olivia Colman also brings her A-game, providing an equally involved turn with loads of authenticity. Speaking of accuracy, the plot itself is probably as real a portrayal of dementia as one can get on screen. It's presented as both devastating and artful, all through a tangled narrative of jumbled puzzle pieces. It isn't Memento level confounding, though, but rather a twisted deep dive into what it's like to lose the precious confirmations of one's mind. Trust me, when it comes to deciding on whether or not to watch The Father, don't think - just do it!