THE FIRST PURGE – "Frustratingly forgettable"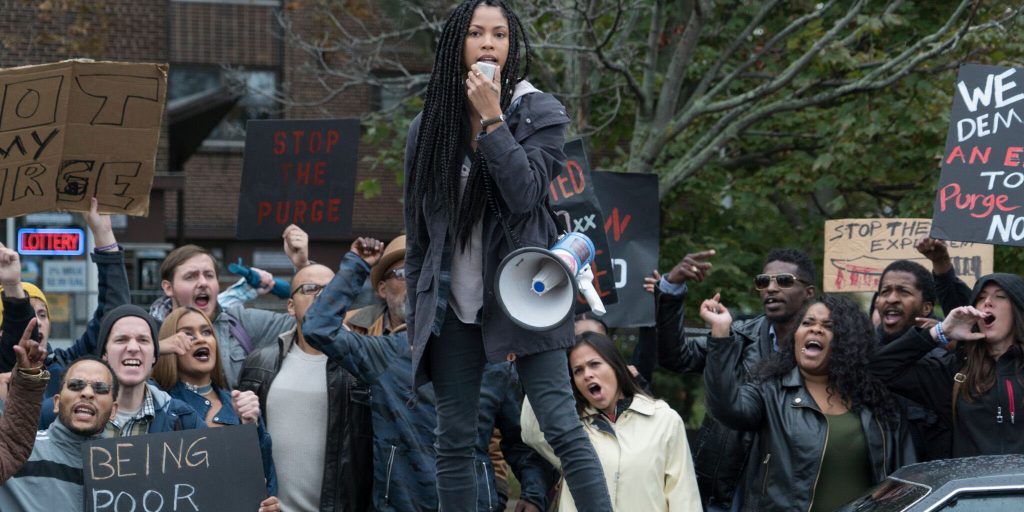 The fourth installment in The Purge franchise and a prequel depicting the origins of the first annual "Purge", a 12-hour period in which all crime in America is legal. 
To push the crime rate below 1% for the rest of the year, the New Founding Fathers of America (NFFA) tests a sociological theory that vents aggression for one night in one isolated community. But when the violence of the oppressors meets the rage of the marginalized, the contagion explodes from Staten Island, the trial-area, and spreads across the nation.
"I'd love to be cheeky here and use the headline 'you always remember your first…Purge,' BUT unfortunately this movie is frustratingly forgettable. Once again the premise (as twisted as it is) is compelling, thought provoking and downright entertaining. The problem is the filmmakers go so very broad with things that it ultimately dumbs it way down. The film starts strong enough but quickly loses steam by the midpoint. Not helping matters is that all the main characters barely have more than 1 dimension to them. There are some fun slasher moments though and hey, maybe the upcoming TV series can finally take things to the level that the movies have failed to."