THE GOLDFINCH – "A frustratingly sleepy effort"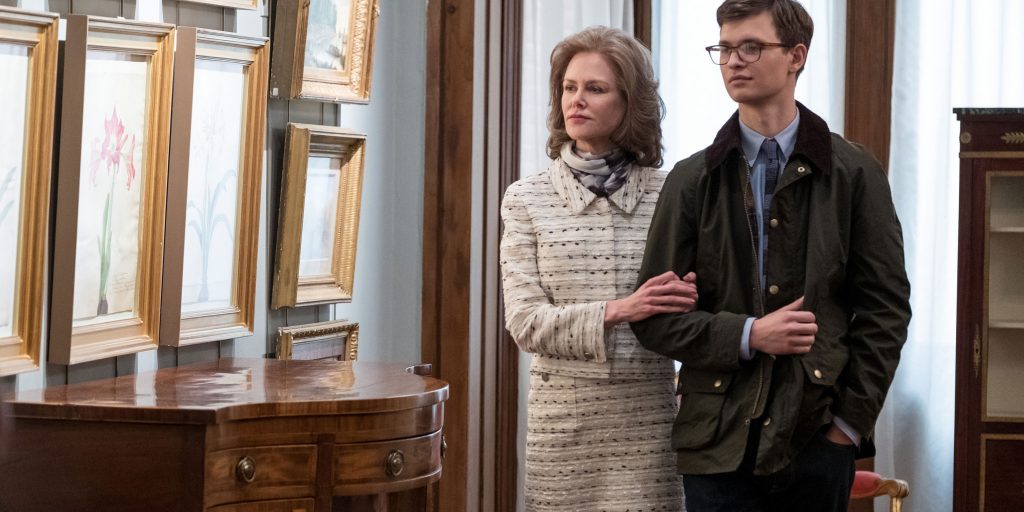 Ansel Elgort as Theodore "Theo" Decker
Oakes Fegley as young Theo
Nicole Kidman as Samantha Barbour
Aneurin Barnard as Boris Pavlikovsky
Finn Wolfhard as young Boris
Sarah Paulson as Xandra
Luke Wilson as Larry Decker
Jeffrey Wright as James "Hobie" Hobart
Ashleigh Cummings as Pippa
Willa Fitzgerald as Kitsey Barbour
Denis O'Hare as Lucius Reeve
Is based on the 2013 novel of the same name by Donna Tartt.
Theodore Decker was 13 years old when his mother was killed in a bombing at the Metropolitan Museum of Art. The tragedy changes the course of his life, sending him on a stirring odyssey of grief and guilt, reinvention and redemption, and even love.
At a sluggish two and a half hours, The Goldfinch is a frustratingly sleepy effort in bringing the Pulitzer Prize winning book to life. While no doubt interesting, the movie is plagued by one laborious scene after another. Not helping things is the constant jumping from past to the present, making for an uneven (and unmoving) viewing experience for the majority of its runtime. There are also plenty of instances where important circumstances just get "described" by various characters. In other words, it appears the most exciting stuff happens OFF screen. With that said, the film's saving grace is most definitely the cast, all of whom unearth affecting performances in their own right. Kidman and Elgort are especially great here, but unfortunately have their acting achievements blanketed by the inert movie they're stuck in. And to be fair, The Goldfinch looks great, with Crowley's eye for beautiful imagery as on point here as it was in his (much better) film Brookyln. So in the end, while this isn't going to be the worst book-to-screen adaptation you'll see, it'll surely be one of the most disappointing.