THE GOOD LIAR – "A twisty charmer"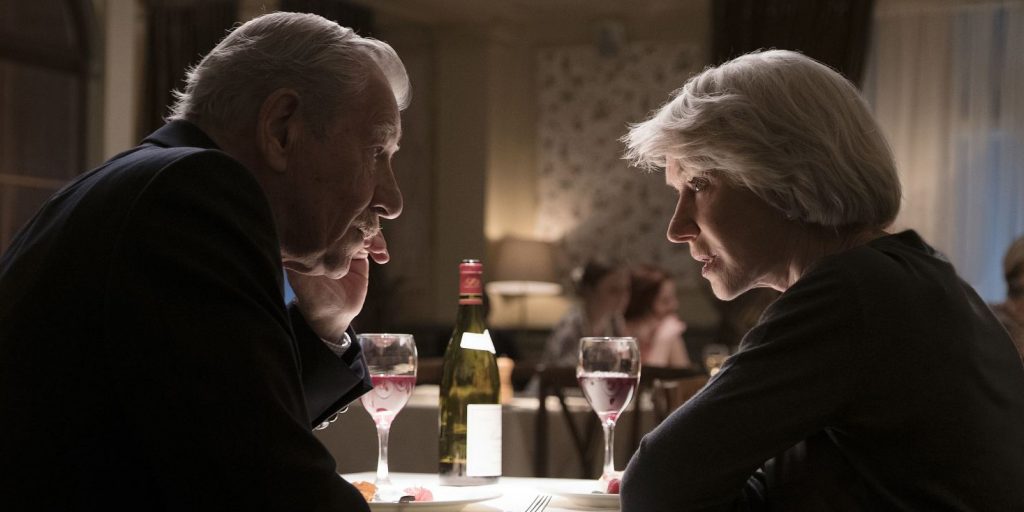 Bill Condon (Beauty and The Beast – 2017)
Helen Mirren as Betty McLeish
Ian McKellen as Roy Courtnay
Russell Tovey as Steven
Jim Carter as Vincent
Mark Lewis Jones as Bryn
Céline Buckens as Annalise
Laurie Davidson as Hans Taub
Is based on the novel of the same name by Nicholas Searle.
Career con artist Roy Courtnay can hardly believe his luck when he meets well-to-do widow Betty McLeish online. As Betty opens her life and home to him, Roy is surprised to find himself caring about her, turning what should be a cut-and-dry swindle into the most treacherous tightrope walk of his life.
Bill Condon's The Good Liar is a twisty charmer that's highly elevated by its leads. That is to say, should Helen Mirren and Ian McKellen not have brought their seasoned acting chops to this film, the shaky plot would have no doubt collapsed under itself. Forget the par for the course ludicrous story revelations, it's the truly puzzling plot holes have me wanting to call up the movie's writer just to make sense of it all (can I get Jeffrey Hatcher on line one please?). There is also the fact that, at a solid two hours, it feeeels long, with the end in particular dragged down by one "information dump" flashback after another. Luckily, Mirren and McKellen are having all kinds of fun here, making their on screen presences highly enjoyable. It also helps that the two have dynamite chemistry, sprouting serious wit and charm when they share the screen together. So, while the twisty plot can definitely make for some decent fun at times, it's 100% Mirren and McKellen who make the whole thing watchable. And that ladies and gentlemen, is the good truth!