THE GREEN KNIGHT – "A slow burn medieval masterwork"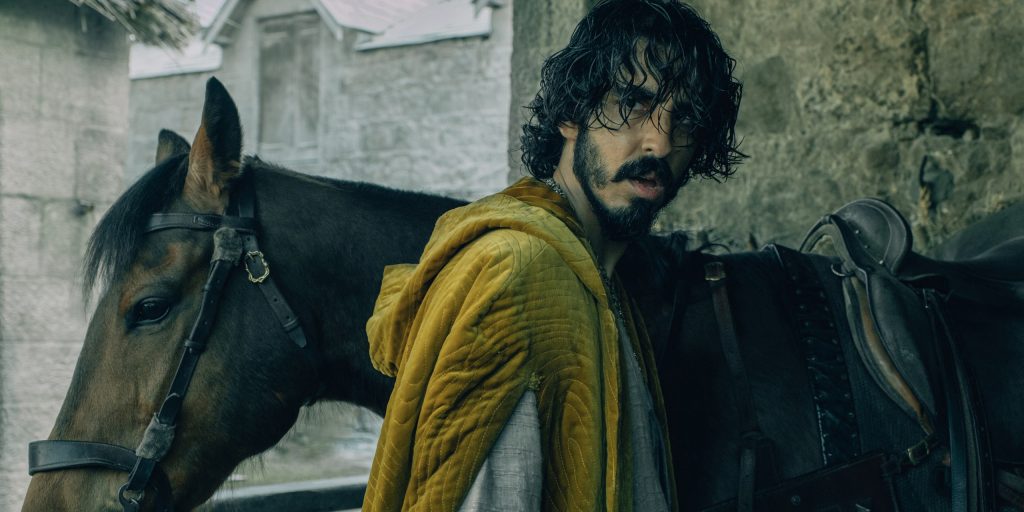 David Lowery (Pete's Dragon – 2016)
Dev Patel as Sir Gawain
Alicia Vikander as Lady / Esel
Joel Edgerton as Lord
Sarita Choudhury as Mother / Morgan Le Fay
Sean Harris as King Arthur
Kate Dickie as Queen Guinevere
Barry Keoghan as Scavenger
Ralph Ineson as the Green Knight
Erin Kellyman as Winfred
It is based on the poem of Sir Gawain and the Green Knight.
King Arthur's headstrong nephew embarks on a daring quest to confront the Green Knight, a mysterious giant who appears at Camelot. Risking his head, he sets off on an epic adventure to prove himself before his family and court.
Bow down - David Lowery's The Green Knight is nothing short of a slow burn medieval masterwork! Here's the thing though, this will not be for everybody. I repeat, this – will - not - be - for -everybody. For one, it's an extremely tedious tale, one that perhaps frustrates as much as it excites. And no spoilers of course, but I can certainly see the film's conclusion leaving many stupefied more than satisfied. However, there is simply no denying the gorgeously artful visuals on display, not to mention the A-grade performances at hand. Seriously, Dave Patel will have no issues finding himself in awards chatter this year. The movie is also rich in themes, leaving no stone unturned in the contexts of lust, lineage, and death (or, in some cases, life after death). It can certainly be a bit of a puzzle at times (ok, most of the time), but with the dreamlike occurrences bleeding nicely with chilling horror, it's always an absorbing viewing experience. Yep, it's a dizzying journey alright, not only for the onscreen character Sir Gawain, but for us, the audience. And, with each chapter more entrancing than the last, The Green Knight becomes a film unlike any that you will see for a long time to come!