CONTEST CLOSED - WIN ROE PASSES TO SEE THE EIGHT HUNDRED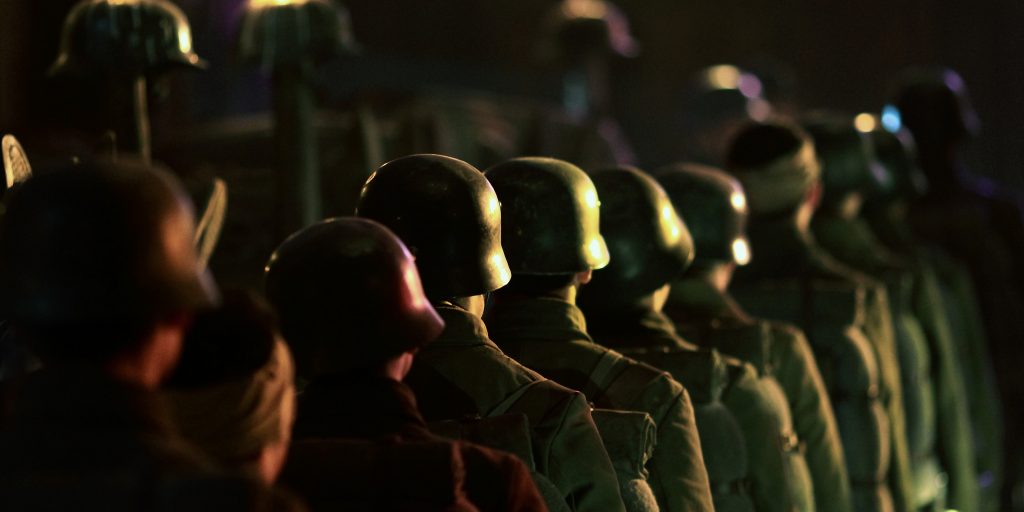 If you live in CANADA, you can enter for a chance to win a double pass to see THE EIGHT HUNDRED in Cineplex cinemas courtesy of The Flaming Thumb! Simply review the contest details below for how to enter.
The Eight Hundred is based on true stories taking place during Sino-Japanese war in Shanghai, China, in 1937, the battle and protection of the Si Hang Warehouse. There are around 400 soldiers (so called Eight Hundred Heroes in history), holding out against numerous waves of Japanese forces for 4 days and 4 nights.
The Eight Hundred marks the 1st Asian movie to be entirely shot with IMAX cameras.
A world-class Hollywood team was recruited in production, including Academy Award-nominated visual effects supervisor Tim Crosbie (X-Men: Days of Future Past), action director Glenn Boswell (The Thin Red Line) and composers Rupert Gregson-Williams (Hacksaw Ridge) and Andrew Kawczynski (Dunkirk).
Full scale sets were meticulously constructed to ensure historical accuracy and authenticity. These included the Sihang Warehouse, the Suzhou River and numerous buildings that made up the glamorous Shanghai International Settlement.
Enter this contest by following the below instructions:
1. FOLLOW The Flaming Thumb Twitter and Facebook pages for updates on the contest
2. REPLY to the post stating why you want to see the film
3. RETWEET / SHARE the Twitter and Facebook contest posts for an extra entry
ENTER BEFORE IT'S TOO LATE
Contest will run until TBD
Watch THE EIGHT HUNDRED in theatres August 28, 2020