THE LAST DUEL – "A cold and calculating medieval #MeToo drama"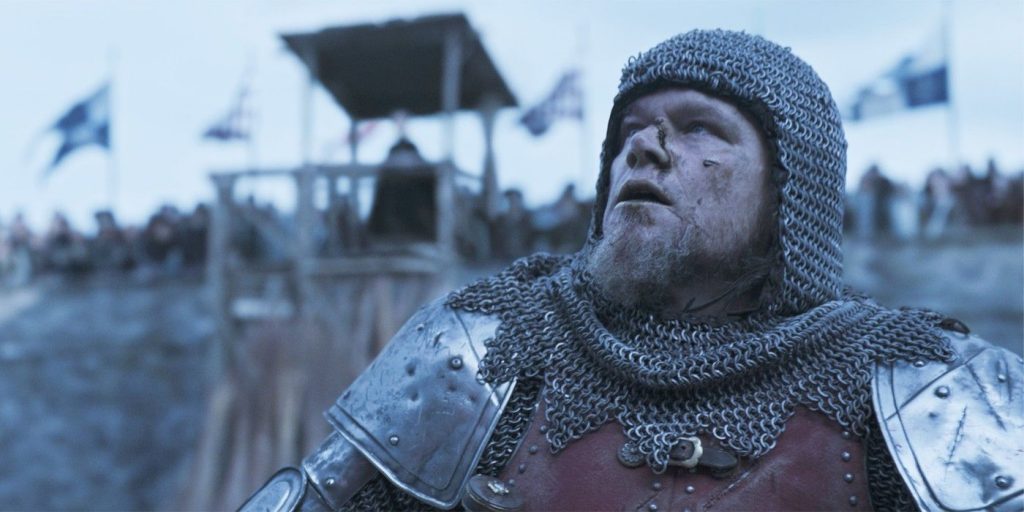 Ridley Scott (Gladiator – 2000)
Matt Damon as Jean de Carrouges
Adam Driver as Jacques Le Gris
Jodie Comer as Marguerite de Carrouges
Ben Affleck as Count Pierre d'Alençon
Harriet Walter as Nicole de Buchard
Nathaniel Parker as Sir Robert de Thibouville
Sam Hazeldine as Thomin du Bois
Michael McElhatton as Bernard Latour
Is based on true events.
In 1386, Marguerite de Carrouges claims she has been raped by her husband's best friend. Her husband, knight Jean de Carrouges, challenges his friend and squire Jacques Le Gris to trial by combat. It is the last legally sanctioned duel in France's history.
Ridley Scott's The Last Duel makes for a cold and calculating medieval #MeToo drama. It's also quite impressive to look at, giving The Green Knight's feudal production and costume design a serious run for its money. Everything from the stone castles to the chain-link battle suits are A-grade delights. The performances are sure to delight as well, with Matt Damon, Adam Driver and Jodie Comer bringing forth some really wonderful nuance to their respective characters. It's Ben Affleck who actually surprised me the most though, partially because it took me half the movie to realize he was the one behind Count Pierre's wispy blond hair and goatee. On the story front, however, it gets a little less impressive, and more in the way of tiresome. You see, the 2- and 1/2-hour film is broken down into 3 chapters, each depicting a different point of view of the based on true events proceedings. That is to say, we get the same story told 3 different times, with some variations of course. It's a great storytelling device and all, but it's one that will weigh on you by the end, making you long for the bloody duel to just happen already. And happen it does, and bloody it is. Yep, the titular two-man battle finale is as viscerally tense as you want it to be. If only they got to it a bit sooner!