THE LIFE AHEAD – "Sophia Loren's fabulously fierce performance makes it a must watch"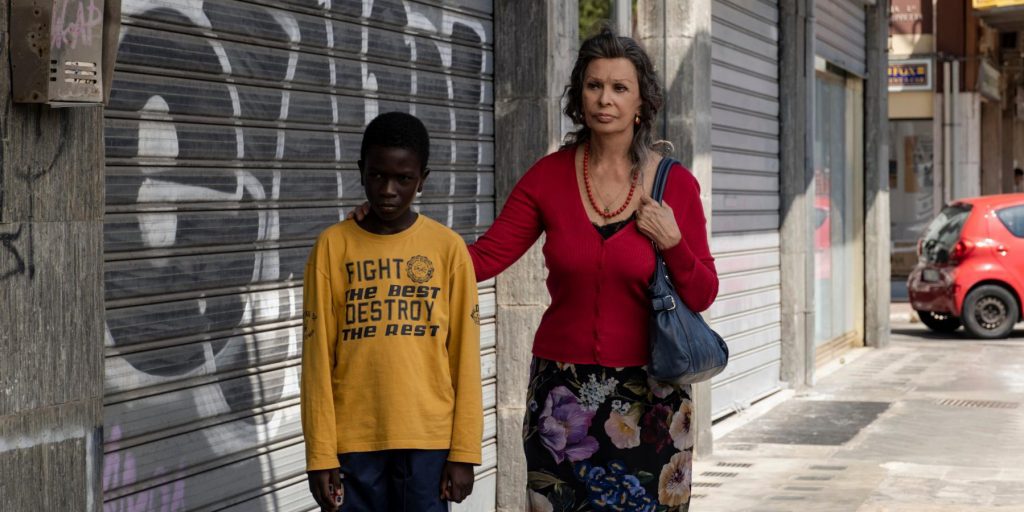 Sophia Loren as Madame Rosa
Ibrahima Gueye as Momo
Abril Zamora
Renato Carpentieri
Babak Karimi
Massimiliano Rossi
Is based upon the novel The Life Before Us by Romain Gary. 
An aging Holocaust survivor forges a bond with a young immigrant from Senegal who recently robbed her.
Yes, yes, The Life Ahead is beautifully heartfelt and all, but Sophia Loren's fabulously fierce performance makes it a must watch. Seriously, the famed actress, now in her late 80s, is just as commanding of the screen as she was 60 years ago – maybe more so. This particular role (a second mother to children of prostitutes) seems tailor made for the star, giving her a true showcase for her talents. Sensible, stern, and surprisingly funny, look to see Loren top those upcoming "Best Actress" awards lists. The story is admittedly not all that original, however, providing little in the way of narrative surprises. Luckily, what we do get is a rather genuinely sincere bit of "odd couple bonding" that is sure to tug at audience heartstrings. So, with effective storytelling and powerful performances (not to mention a gorgeous backdrop of an Italian port city), The Life Ahead makes for a shining cinematic gem in a year so badly in need of them!



Let Him Go
$0.710 million


The Santa Clause
$0.461 million