THE MANY SAINTS OF NEWARK – "Does saintly service to Sopranos fans"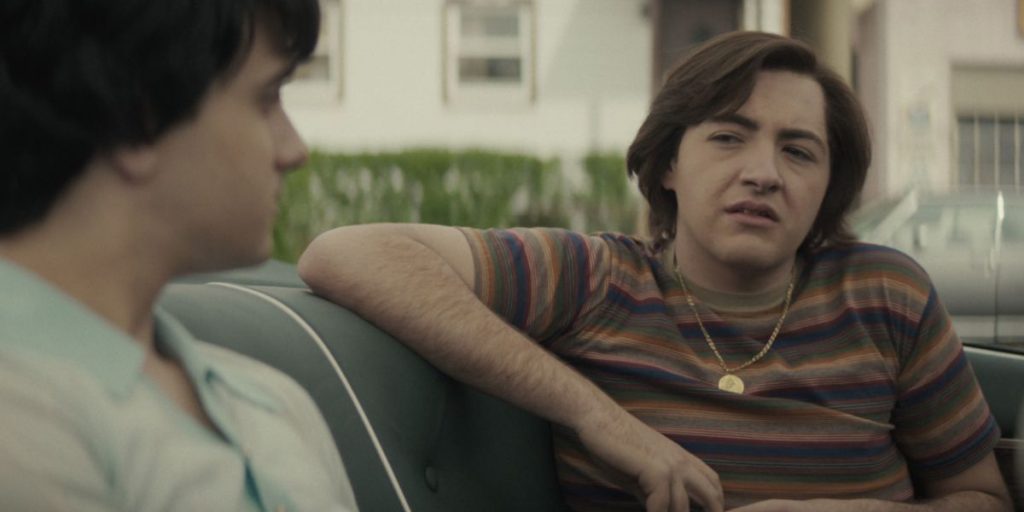 Alan Taylor (Thor: The Dark World – 2013)
Michael Gandolfini as Anthony "Tony" Soprano
Alessandro Nivola as Dickie Moltisanti
Leslie Odom Jr. as Harold McBrayer
Jon Bernthal as Giovanni "Johnny Boy" Soprano
Corey Stoll as Corrado "Junior" Soprano Jr.
Ray Liotta as Aldo "Hollywood Dick" Moltisanti
Vera Farmiga as Livia Soprano
Billy Magnussen as Paulie "Walnuts" Gualtieri
Michela De Rossi as Giuseppina Bruno
It is a prequel to the HBO crime drama series The Sopranos.
Young Anthony Soprano is growing up in one of the most tumultuous eras in Newark, N.J., becoming a man just as rival gangsters start to rise up and challenge the all-powerful DiMeo crime family. Caught up in the changing times is the uncle he idolizes, Dickie Moltisanti, whose influence over his nephew will help shape the impressionable teenager into the all-powerful mob boss, Tony Soprano.
Rejoice - Alan Taylor's The Many Saints of Newark does saintly service to Sopranos fans! Yep, admirers of HBO's award-winning mafia drama are in for a real treat here, as this prequel film not only taps into the spirit of its predecessor, but delivers quite the gritty tale along the way. And in true Sopranos fashion, the body count rises alongside the run time. Now, is there too much fan service paid? Probably. But that's not to say those unfamiliar with its source will leave empty handed. Trust me, if you're a gangster film enthusiast, there's plenty to enjoy. For starters, there is quite the gaggle of characters. The main focus falls on Alessandro Nivola as Dickie Moltisanti, Tony's beloved uncle. Here, we get to witness 'ol Dickie's troublesome journey, all the while facing down his own morality head on. It's a complex depiction, one handled with genuine craftsmanship by both actor and director. Other highlights include Ray Liotta's dual roles (seriously, Liotta should be in all gangster films at this point) and, of course, Michael Gandolfini stepping into his late father's iconic shoes. This is a different Tony Soprano than the one we know him as, but the seeds are all expertly planted for the future we know is to come. And for his part, Michael nails it! The big question I have with all this is, why a movie? With an almost collage-like bombardment of scenes from one character to next, it all seemed ripe for television. I mean, it works fine in film form, but a longer episodic run would have done wonders in opening the material to even greater depths (for one, the whole race war storyline). Then again, maybe I just selfishly want to see more of these characters, as they are truly that much fun to watch!