THE MIDNIGHT SKY – "A mostly poignant mix of Star Trek level space drama and dystopian arctic thrills"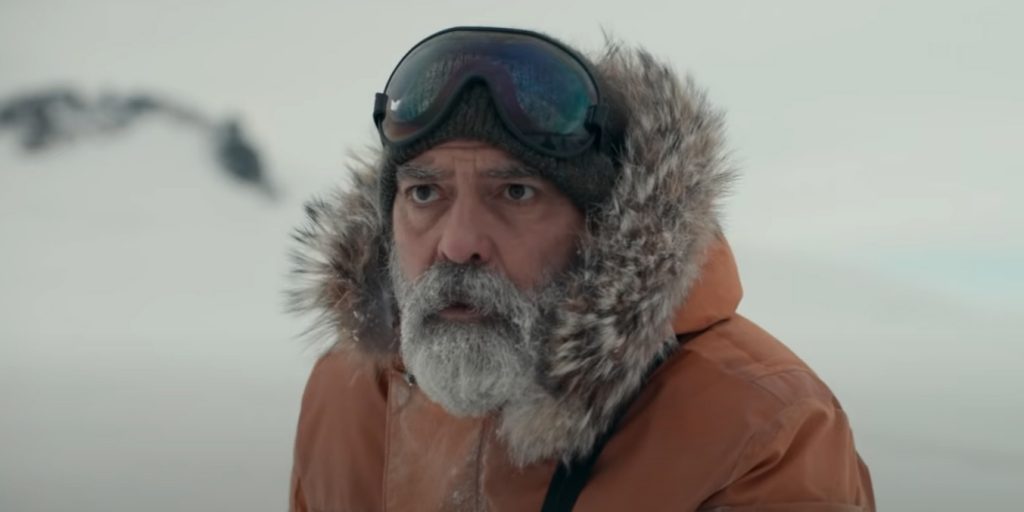 George Clooney (The Ides of March -2011)
George Clooney as Augustine Lofthouse
Ethan Peck as young Augustine Lofthouse
Felicity Jones as Sully
David Oyelowo as Commander Tom Adewole
Tiffany Boone as Maya
Demián Bichir as Sanchez
Kyle Chandler as Mitchell
Caoilinn Springall as Iris
Sophie Rundle as Jean
Is based on the novel Good Morning, Midnight by Lily Brooks-Dalton.
A lone scientist in the Arctic races to contact a crew of astronauts returning home to a mysterious global catastrophe.
George Clooney's latest directorial (and starring) effort, The Midnight Sky, is a mostly poignant mix of Star Trek level space drama and dystopian arctic thrills. The problem - it doesn't always blend well. In fact, throw in the fairly bland flashback sequences, and it's as if we have three very different movies in one. And while the space shuttle story has its moments (just wait for the "blood scene"), it's actually the arctic adventure stuff that works best. Naturally, this is where we find George in all his grizzled bearded glory. It's also here that the majority of the film's emotional connections are made by way of a turbulent personal journey with lots of self-discovery. And while the overarching themes of hope and despair translate well enough, it never quite delivers on the grand scale it should. I mean, we are dealing with the "end of the world" after all. If anything, it's the onscreen visual beauty that Clooney and crew has constructed that makes it most worthwhile. If only the stars had aligned a little more with the rest of the film's elements!

The Marksman
$2.03 million

The Croods: A New Age
$1.82 million