THE NEW MUTANTS – "A middling mutant horror story with absolutely nothing to say"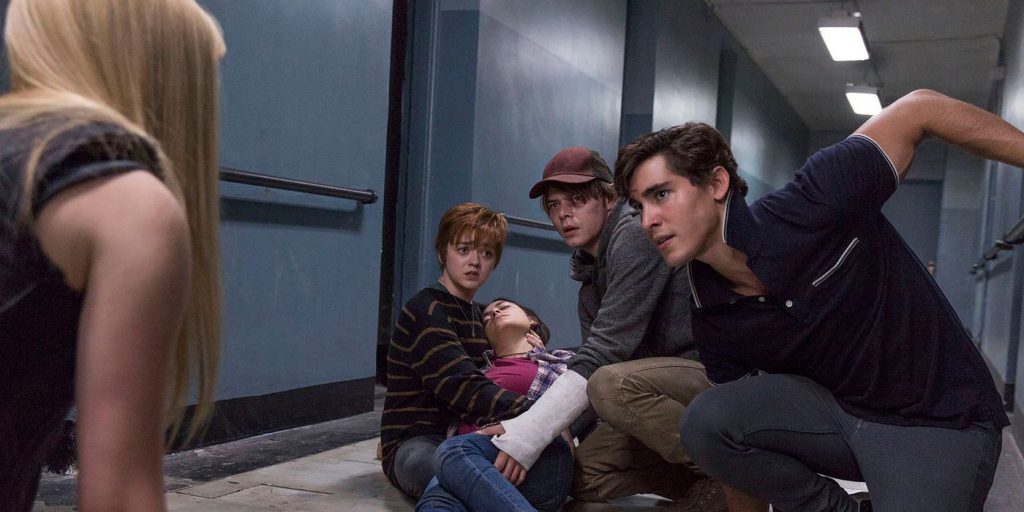 Maisie Williams as Rahne Sinclair / Wolfsbane
Anya Taylor-Joy as Illyana Rasputin / Magik
Charlie Heaton as Sam Guthrie / Cannonball
Alice Braga as Cecilia Reyes
Blu Hunt as Danielle Moonstar / Mirage
Henry Zaga as Roberto da Costa / Sunspot
Is based on the Marvel Comics team of the same name and distributed by 20th Century Studios. It is intended to be the last instalment of Fox's X-Men film series. 
Magik, Wolfsbane and other teenage mutants try to come to grips with their superpowers while staying at a secret facility.
3 years, 4 delays, a multitude of reshoots, and a whole lot of controversy, The New Mutants had the stink of failure on it before it even came out. Turns out, the stench was accurate. Sadly, this is nothing more than a middling mutant horror story with absolutely nothing to say. With so much to play with in a superhero and horror genre mix, the film drops the ball on almost everything. For one, the characters have abysmal likability and are overly generic in their depictions. Yep, the performances are stilted more times than not, with some truly awful dialogue thrown in for good measure. To be honest, CW teen dramas the likes of Riverdale have more believable melodrama and compelling angsty romance. But, perhaps the worst part is that the filmmakers take no chances, give us nothing new, and waste a unique and promising concept. The X-Men and their offshoots deserve much better than what they've been given over the past couple of years on the big screen. Here's hoping Disney can give the franchise the added enhancements it needs to shine in the future!


Demon Slayer the Movie: Mugen Train
$3 million