THE PREDATOR – "Embarrassingly bad"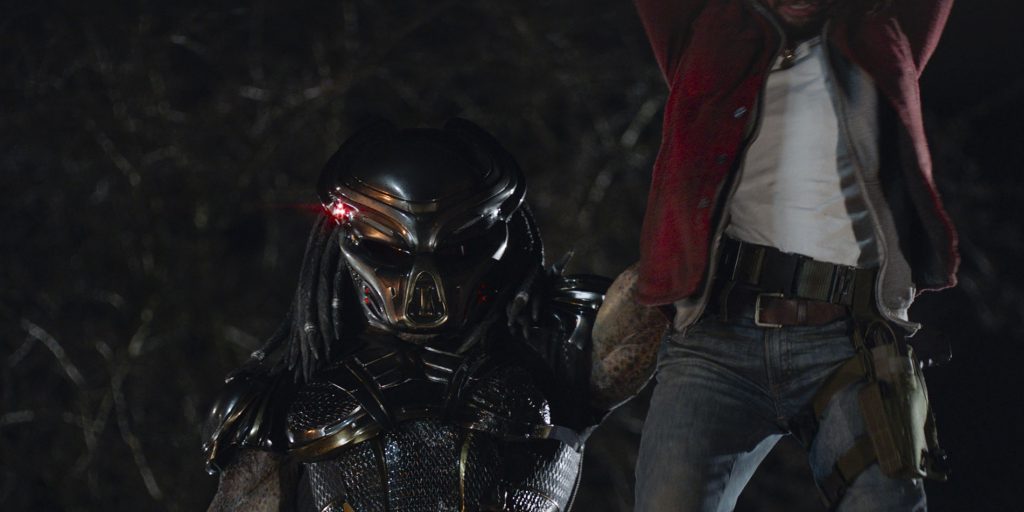 Is the 4th installment in the Predator film series (6th if counting the two Alien vs. Predator films). First film was in 1987.
The universe's most lethal hunters, Predators, have genetically upgraded themselves with DNA from other species. When a boy accidentally triggers their return to Earth, only a ragtag crew of ex-soldiers and an evolutionary biologist can prevent the end of the human race.
"Given the talented director at the helm, The Predator isn't just bad, it's embarrassingly bad. It's disjointed, hollow, shoddy and all around messy. I will say the actors do a decent enough job given what they had to work with. Although, Sterling K Brown does chew so much scenery in this movie that I imagine he needed some dental work done. The script is nonsensical at times and includes some of the worst dialogue in recent memory. I'd also venture to say the 'humour' only works about 1% of the time (if that). Throw in some iffy CGI and questionable editing, and you've got one expensive disappointment on your hands."

Paw patrol: The Mighty Movie
$23 million