THE SECRET LIFE OF PETS 2 – "An equally fun (and fluffy) follow-up"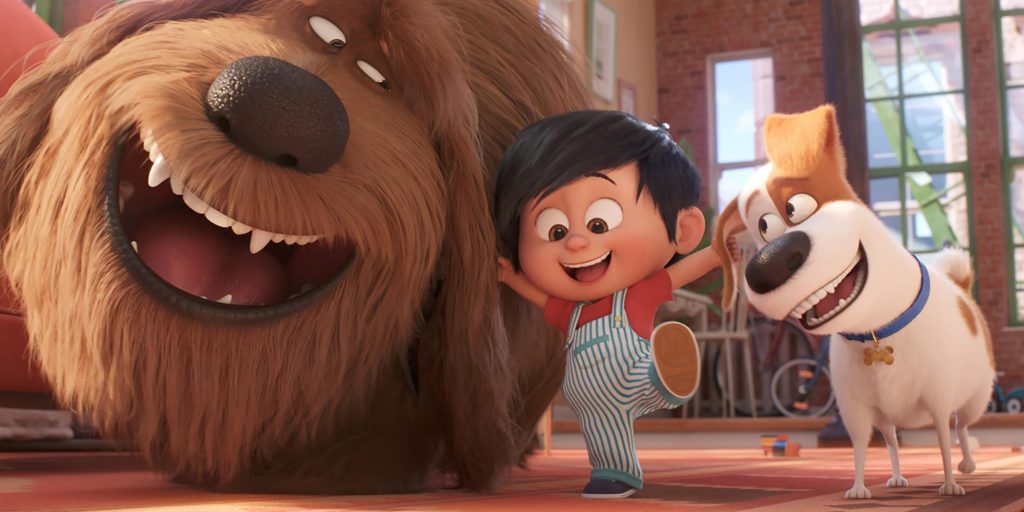 Max faces some major changes after his owner Katie gets married and now has a child named Liam, up to the point he becomes overprotective. Meanwhile, Gidget tries to rescue Max's favourite toy from a cat-packed apartment, and Snowball sets on a mission to free a white tiger named Hu from a circus.
There's no secret here, The Secret Life Of Pets 2 is an equally fun (and fluffy) follow-up to the adorable 2016 animated romp. Your enjoyment of this film will mostly come courtesy of the amazing voice cast that has been assembled. And with too many standouts to mention, I will just say that Harrison Ford should really do more animated voice-overs - now that's a voice! As for the story, well, it's unfortunately forgettable and rather all over the place. What we get is a mishmash of adventures that include Max visiting a farm, Snowball on a rescue mission, and Gidget infiltrating a crazy cat lady's residence. They all haphazardly come together for a silly little third act that really amounts to nothing, seeing as how all the big lessons and character epiphanies had already happened prior to. Regardless, kids will surely eat this one up, while adults will have no problem chuckling along. And at 86 minutes of harmless animated amusement, it's definitely a ride worth taking the family on.