THE SUNLIT NIGHT – "A mostly enjoyable quirky tale of love and art"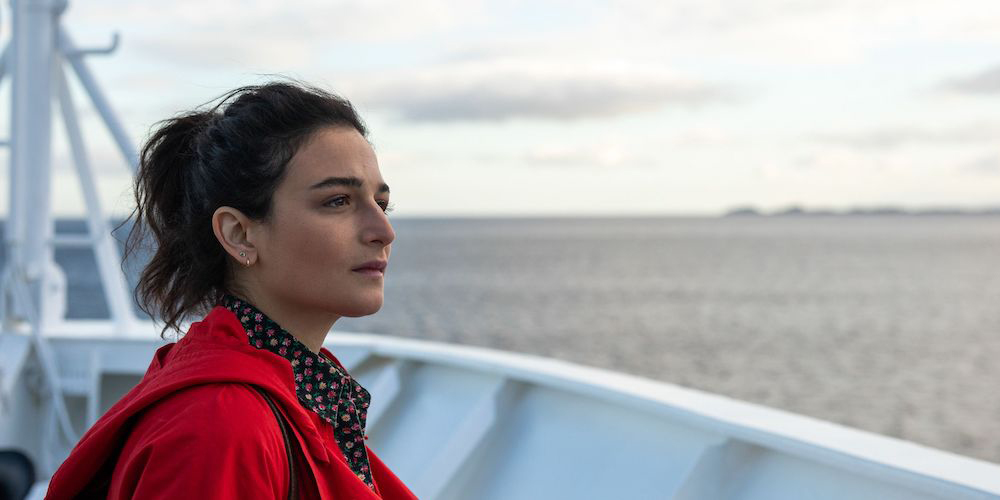 Jenny Slate as Frances
Alex Sharp as Yasha
Zach Galifianakis as Viking actor
Gillian Anderson as the widow
Dan Puck as Robert
Fridjov Sáheim as Nils
Jessica Hecht as Mirela
Is from a screenplay by Rebecca Dinerstein, based upon her novel of the same name.
Follows American painter Frances and émigré Yasha — an unlikely pair who find each other in the Arctic circle. Frances has arrived to jumpstart her career while Yasha has come to bury his father in the land of the Vikings. Together under a sun that never quite sets, they let go of the past and discover the future, and family, they didn't know they had.
The Sunlit Night is a mostly enjoyable quirky tale of love and art. However, your overall enjoyment may hinge on your keenness for comedic actress Jenny Slate, who pretty much owns the movie with her peculiarity. There's no doubt she's great at what she does, but admittedly, it can get fairly annoying at times. Perhaps the biggest issue is the film's supporting characters, who are all very wasted here. Gillian Anderson (maybe the most underrated actress of our time) is relegated to what amounts to an insipid cameo. And while Zach Galifianakis shows some promise with his "Viking schtick," he's not given nearly enough room to play with it. It also doesn't help that the movie's "love interest" isn't introduced until the mid-way point, at which time things start to feel super rushed. The film as a whole feels rather lacking by the end as well, missing the emotional weight a "finding yourself" tale should have. BUT, all in all, the Sunlit Night will provide a ray of harmlessly light amusement - as long as you're ok with its quirky lead.