THE TRAGEDY OF MACBETH – "A stripped-down Shakespeare classic that's as gloomy as it is enchanting"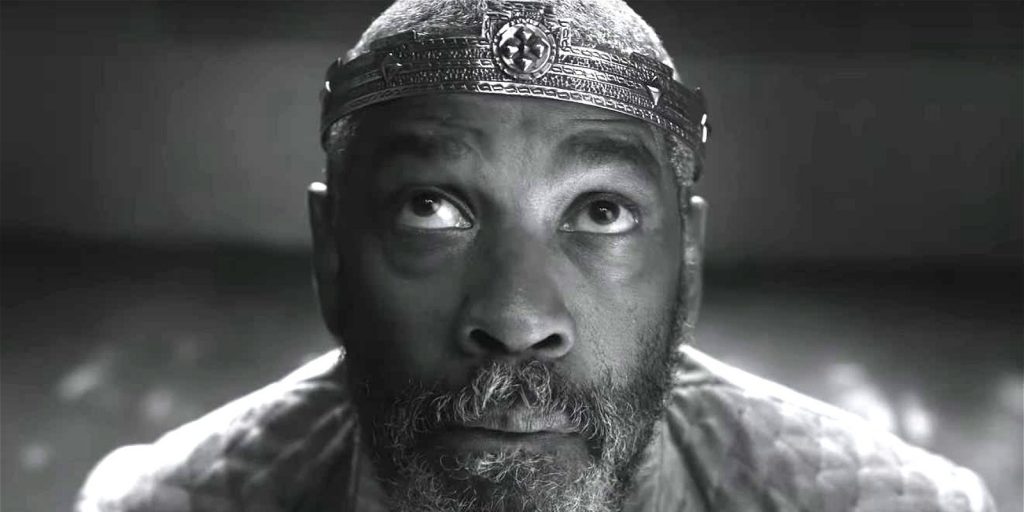 Denzel Washington as Lord Macbeth
Frances McDormand as Lady Macbeth
Corey Hawkins as Macduff
Brendan Gleeson as King Duncan
Harry Melling as Malcolm
Bertie Carvel as Banquo
Alex Hassell as Ross
Kathryn Hunter as the witches
Moses Ingram as Lady Macduff
Is based on the play Macbeth by William Shakespeare. 
 A Scottish lord becomes convinced by a trio of witches that he will become the next King of Scotland. His ambitious wife will do anything to support him in his plans of seizing power.
Joel Coen's The Tragedy of Macbeth is a stripped-down Shakespeare classic that's as gloomy as it is enchanting. First and foremost, the film is a visual delight. From start to finish, you will be in awe of the gorgeous black and white splendor on display. Shadows loom large here, and the set design is so darkly eccentric that it would make even Tim Burton jealous. The scope is surprisingly small, working in its favour, as the contained action keeps it an intimate affair. If it sounds like some minimalistic "stage production," well, you wouldn't be completely wrong. There is a certain "stagey-ness" to it. But, on the flip side, it's also cinematic in ways. In short, it's something different. The performances are also noteworthy highlights. Just wait until you see Kathryn Hunter encompass all three witches into just her one body! And, as you might expect, Denzel Washington and Frances McDormand are powerhouses in their respective iconic roles. I will say that the Shakespearean language can get a tad distracting from time to time. You can tell every actor is squeezing out every last syllable of the dialogue for a crisp articulation. So, needless to say, if you still have nightmares about reading Shakespeare's works in high school English class, then this movie is not for you. But, for everyone else, they should prepare for some double, double, toil and trouble!