THE WHITE TIGER – "Quite the bitingly entertaining journey"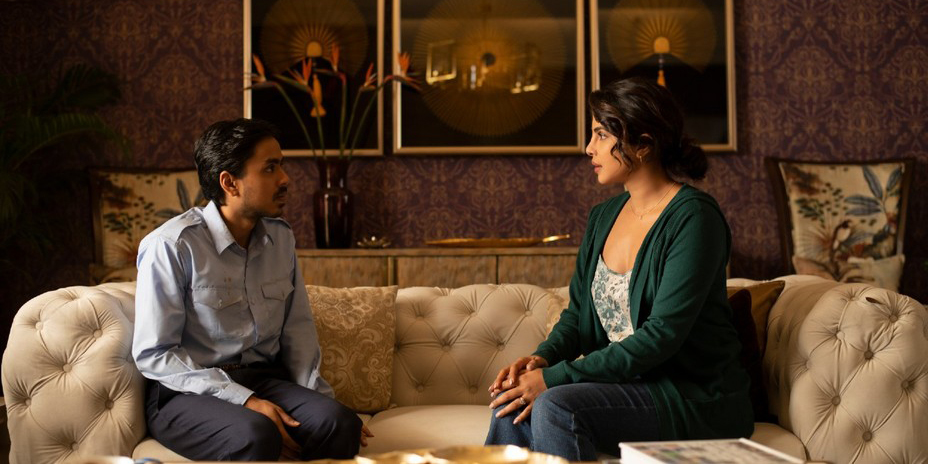 Ramin Bahrani (99 Homes – 2015)
Adarsh Gourav as Balram Halwai
Priyanka Chopra as Pinky Madam
Rajkummar Rao as Ashok
Nalneesh Neel as Vitiligo Lips
Is adapted from Aravind Adiga's 2008 novel of the same name. 
Cunning and ambitious, Balram jockeys his way into becoming a driver for Ashok and Pinky, who have just returned from America. But after a night of betrayal, he realizes the corrupt lengths they will go to trap him and save themselves. On the verge of losing everything, Balram rebels against a rigged and unequal system to rise up and become a new kind of master.
With The White Tiger, Ramin Bahrani has crafted quite the bitingly entertaining journey. The movie majorly benefits from its frenetic energy, underscored by a sublime hip-hop/pop soundtrack. Luckily, that energy never ceases, as we follow our hero, Barlam, from the lowest of lows to the highest of highs. Actor Adash Gourav is a revelation in the role, putting forth a multi-layered performance full of naiveté, transformation, and internal torment. And, of course, with its heavy "haves vs have not" theme, the movie has a lot to say. Bahrani gives a real identity to everyone (and everything) here, making for a plethora of hard-hitting life lessons amidst all the social commentaries around oppression. Admittedly, however, the film overstays its welcome by the end, and could have benefited from at least a 10-15 minute trimming. But, regardless of some feet-dragging at the finish line, you should definitely not be afraid to let this White Tiger into your home!