THE WOMAN KING – "Epic on so many levels"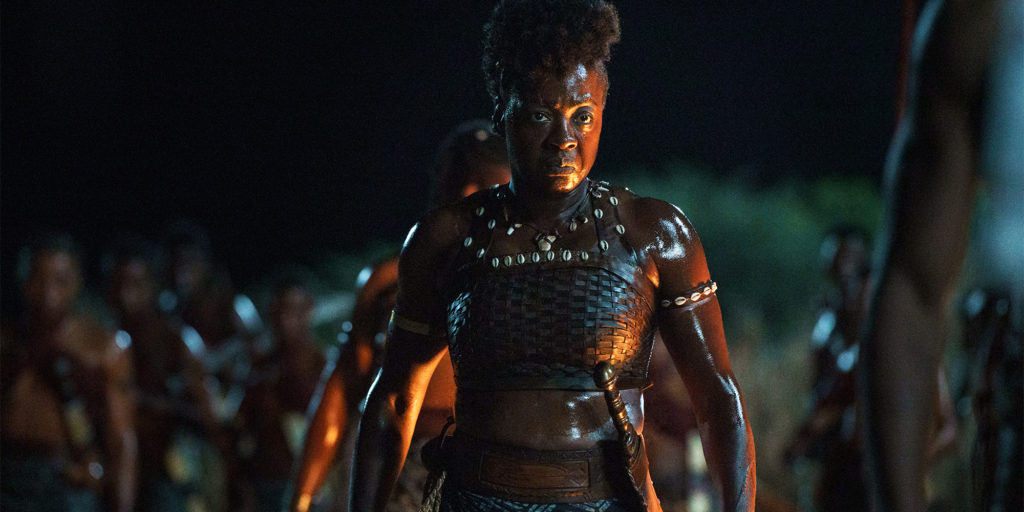 Directed by: Gina Prince-Bythewood (The Old Guard – 2020)
It is based on the Agojie, the all-female warrior unit who protected the West African kingdom of Dahomey during the 17th to 19th centuries.
Follows the all-female group of warriors, the Agojie, who protect the kingdom. The group's general Nanisca trains a new generation of warriors to fight against an enemy who wants to destroy their way of life.
Epic on so many levels, Gina Prince-Bythewood's The Woman King is an action-packed emotional thrill ride that deserves to be celebrated. And let that celebration start no further than at the feet of Viola Davis, who at 57-years of age, proves she can master any role. But Davis isn't alone here, she is paired with other stellar talents the likes of Thuso Mbedu and John Boyega. Honestly, everyone nails their respective roles, as do those not seen on screen. I'm talking about the craftsmen and craftswomen behind the costumes, makeup, production design, musical score and stunt work. And with some truly awe-inspiring action sequences and stylized clashes, our director deserves big time kudos herself. The camera movements and cinematography are top notch, easily putting this film in the same conversation as other battle epics, such as Braveheart! And if that wasn't enough, the  true-to-life tale only adds to the inspiration of it all. So yes, if you bow down to one movie this year, The Woman King should most certainly be the one. All hail!