TOM AND JERRY – "The shenanigans are cranked up high"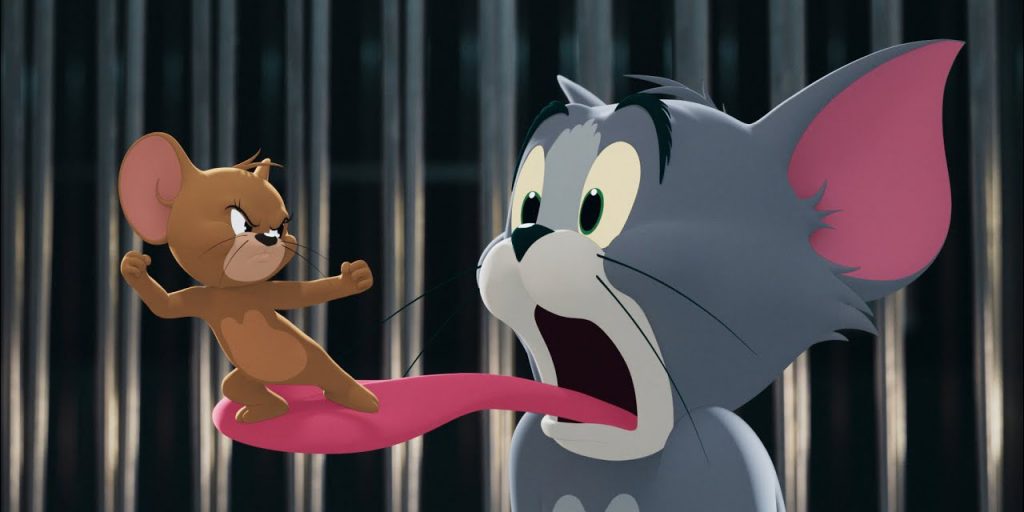 Chloë Grace Moretz as Kayla
Michael Peña as Terrance
Colin Jostas Ben
Rob Delaney as Mr. DuBros
Ken Jeong as Jackie
Is  based on the cartoon characters of the same name created by William Hanna and Joseph Barbera.
A legendary rivalry re-emerges when Jerry moves into New York City's finest hotel on the eve of the wedding of the century, forcing the desperate event planner to hire Tom to get rid of him. As mayhem ensues, the escalating cat-and-mouse battle soon threatens to destroy her career, the wedding, and possibly the hotel itself.
The shenanigans are cranked up high in Tom and Jerry, but it's unfortunately not enough to make it any kind of meaningful adaptation. The good news is that our titular characters are as cute as ever. In fact, all the film's animated inhabitants are a pleasingly bright and vibrant delight. The "real-life" human characters, however, aren't as enjoyable. Yep, pretty much everyone featured here (even the uber-talented Chloe Grace Moretz) has their talents wasted in what amounts to uninspired "filler" roles. Which begs the question – why not just go 100% animated? Regardless, the movie is certain to entertain the kiddie crowd well enough, while giving adults a few chuckles along the way (not many though). The New York setting and lively hip hop soundtrack only add to the fun, but the plot is just too unimaginative to get behind. I mean, maybe as a zippy 10-15 minute animated short – but not so much a drawn-out feature length film.  So, as far as harmless family friendly romps go, Tom and Jerry makes for a decent distraction – just nothing to go wild over!