VAL – "An intimately raw look at a true acting great"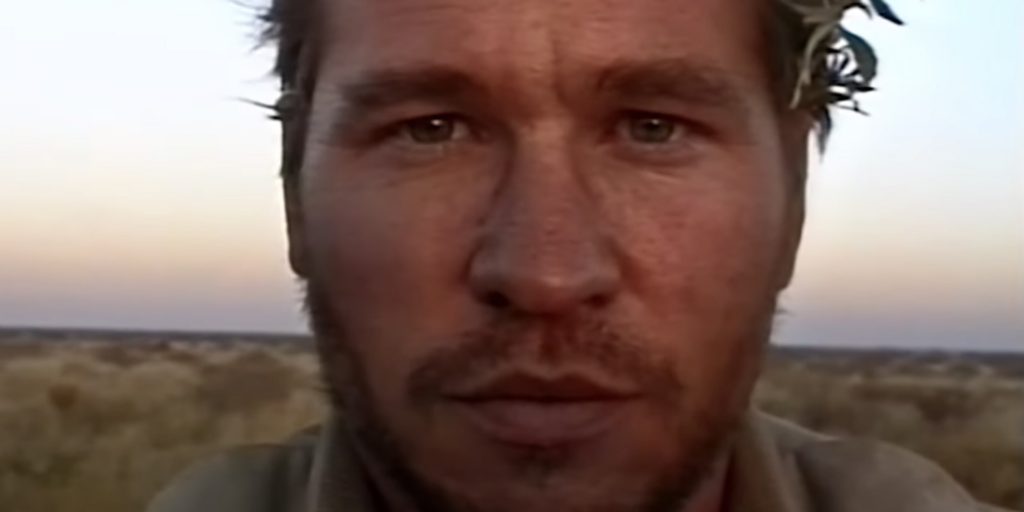 For over 40 years Val Kilmer, one of Hollywood's most mercurial and/or misunderstood actors has been documenting his own life and craft through film and video. He has amassed thousands of hours of footage, from 16mm home movies made with his brothers, to time spent in iconic roles for blockbuster movies like Top Gun, The Doors, Tombstone, and Batman Forever. This raw and unflinching documentary reveals a life lived to extremes and a heart-filled, sometimes hilarious look at what it means to be an artist and a complex man.
Biographical documentary lovers take heed - Val is an intimately raw look at a true acting great. Yes, what could have simply been a "vanity project," is instead a captivating, and often artistic, reflection on a wonderfully varied career. From Tombstone to Top Gun to The Island of Doctor Moreau to Batman Forever, we are treated to rare behind the scenes glimpses of some of Hollywood's biggest films. And, it's all thanks to Kilmer's constant self-recordings over the years. The unrefined camcorder and cell phone videos are really fascinating, putting us right inside the dressing rooms, trailers and various movie sets during Val's life. The private footage also goes a long way in painting a clear picture of the actor's personal life. Trust me, there's plenty of documented highs and lows here, including a tragic present-day health issue. Nothing is off limits, as Kilmer opens the book on everything from his bitter divorce to his reputation for being difficult to work with. Again, fascinating stuff. The film also brings Val's son, Jack, into the limelight, as he gives his father a voice through a series of inspired narrations throughout. And with Kilmer's daughter also spotlighted here, it becomes a wonderful family affair. The end result is yet another extraordinary addition to the Oscar nominee's stellar filmography!