WEREWOLF BY NIGHT – "A highly atmospheric throwback treat"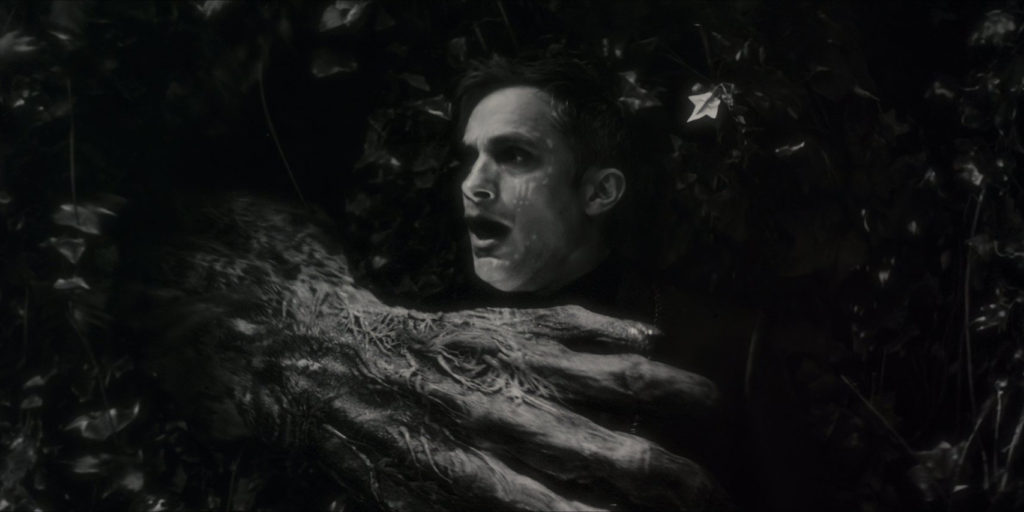 Directed by: Michael Giacchino
Gael García Bernal as Jack Russell / Werewolf by Night
Laura Donnelly as Elsa Bloodstone
Harriet Sansom Harris as Verusa
Al Hamacher as Billy Swan
Eugenie Bondurant as Linda
Kirk Thatcher as Jovan
It is a TV special based on the Marvel Comics character of the same name.
A secret group of monster hunters gather at Bloodstone Manor following the death of their leader and engage in a mysterious and deadly competition for a powerful relic, which will bring them face to face with a dangerous monster.
A highly atmospheric throwback treat, Werewolf by Night is sure to amuse superhero fans during this "spooky season." Just know that this isn't your typical Marvel entertainment offering. Nope, this one-off special is a moody, campy, and sometimes gory diversion from what the MCU is known for. What we get is a clear nod to the timeless monster films of yesteryear, with homages aplenty. The beauty is that this tribute to the classics works splendidly with the lore surrounding the comic book characters featured (the titular Werewolf by Night, Man-Thing etc.). And, clearly, our filmmaker Michael Giacchino is having a blast playing within the genre. There's some really great black and white cinematography and shadow work being done, not to mention a score that is as delightfully ominous as you'd hope. But while it is a breezy watch (at just under 60 minutes), it's admittedly pretty thin on story. Suffice to say, there aren't any major implications for the Marvel Cinematic Universe at large. But hey, that's ok. Because even if it isn't "essential" viewing, it's still a worthy watch – one that would best be enjoyed with the lights off!