WONDER WOMAN 1984 – "Much like the 80s, embraces excess – and it works"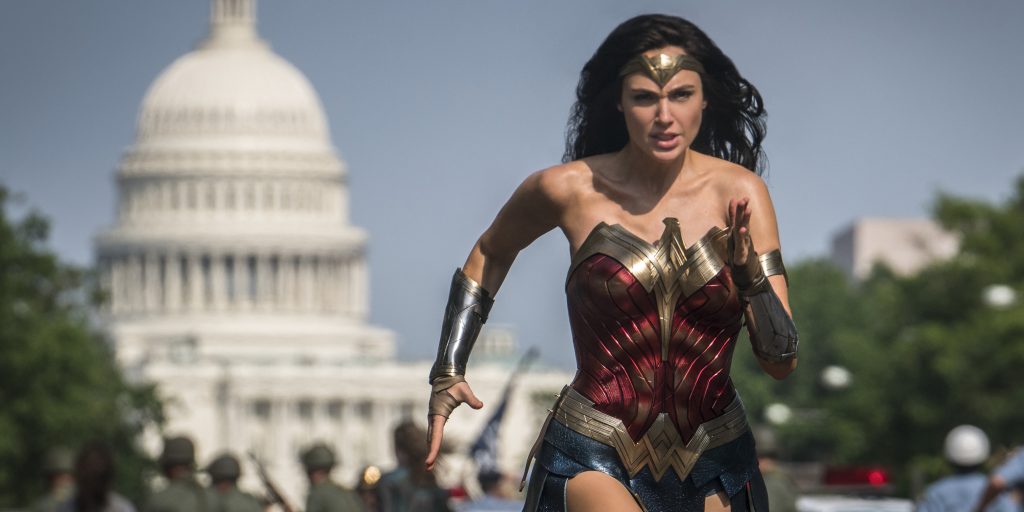 Patty Jenkins (Wonder Woman – 2017)
Gal Gadot as Diana Prince / Wonder Woman
Chris Pine as Steve Trevor
Kristen Wiig as Barbara Minerva / Cheetah
Pedro Pascal as Maxwell Lord
Connie Nielsen as Hippolyta
Robin Wright as Antiope
It is the sequel to 2017's Wonder Woman and the ninth instalment in the DC Extended Universe (DCEU).
Diana Prince lives quietly among mortals in the vibrant, sleek 1980s -- an era of excess driven by the pursuit of having it all. But soon, Diana will have to muster all of her strength, wisdom and courage as she finds herself squaring off against Maxwell Lord and the Cheetah, a villainess who possesses superhuman strength and agility.
Much like the 80's,Wonder Woman 1984 embraces excess – and it works. That is to say, the film goes way bigger and is much more elaborate than its celebrated predecessor. To put it simply - it takes risks. Now, they don't all pay off mind you, but luckily the majority of them do. The plot this time around is all kinds of ludicrous, but it's the fun kind of absurd. It's as if the filmmakers watched Wall Street, Aladdin, and Tomb Raider and decided to mesh them all together. Yeah it gets messy by the end, but it makes for an exciting blockbuster adventure. It should be noted that Gal Gadot once more knocks it out of the park as our titular heroine. Much like Christopher Reeves' Superman, when Gadot puts on the uniform, you just believe everything she says and stands for. Kristen Wiig also deserves praise for going against type as the villain here, as she clearly had fun embracing her character's sexy deviances (and she nails it). There's also a nice role reversal with Chris Pine and Gadot that helped keep their relationship fresh (no spoilers on how Pine's Steve Trevor returns though). So, while many will compare it to Wonder Woman's first big screen instalment (yes the former remains better), I prefer to applaud this outing for giving us something enjoyably different. And I think if you were attached to the Lasso of Truth, you'd agree with me!