YES DAY – "Inoffensive fluff for the whole family"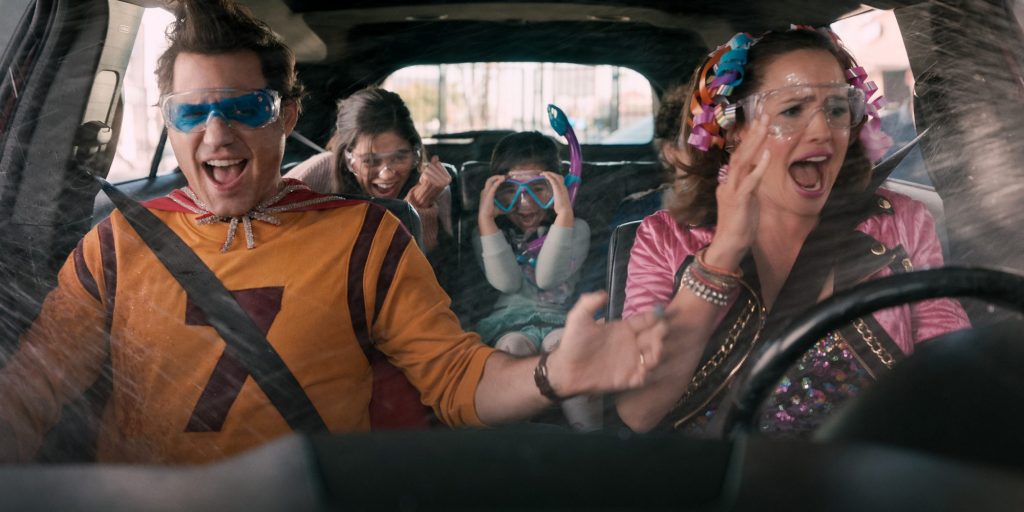 Miguel Arteta (Cedar Rapids – 2011)
Jennifer Garner as Allison Torres
Édgar Ramírez as Carlos Torres
Jenna Ortega as Katie Torres
Julian Lerner as Nando Torres
Everly Carganilla as Ellie Torres
Megan Stott as Layla
June Diane Raphael as Aurora Peterson
Is based upon the children's book of the same name by Amy Krouse Rosenthal and Tom Lichtenheld. 
 Always feeling like they have to say NO to their kids and co-workers, Allison and Carlos decide to give their three kids a YES DAY -- where for 24 hours the kids make the rules. Little did they know that they'd be going on a whirlwind adventure around Los Angeles, that would bring the family closer to each other than ever before.
Inoffensive fluff for the whole family, Yes Day is a kids comedy with plenty of heart. Yes, the jokes are lazy. Yes, the scenarios are overly contrived. Yes, it's hokey and oh so predictable. BUT, it amounts to harmless amusement. And frankly, if you put yourself in the shoes of the target audience (the 5–10-year-old crowd), it's bound to be a pretty entertaining watch. But, while the concept alone is a fun one, they unfortunately never take full advantage of the abundance of potential here. I mean, surely they could have done better than ice cream for breakfast and Kool-Aid water balloon battles! Luckily, the cast came to play, as Jennifer Garner especially let her hair down for the role, fully embracing the childish journey thrown her way. So, is it the Citizen Kane of family adventure films? Not by a long shot. Is it at least better than that other notable kid's book turned movie, The War With Grandpa? Marginally – but, that's at least a step in the right direction!