ZACK SNYDER'S JUSTICE LEAGUE – "Justice served"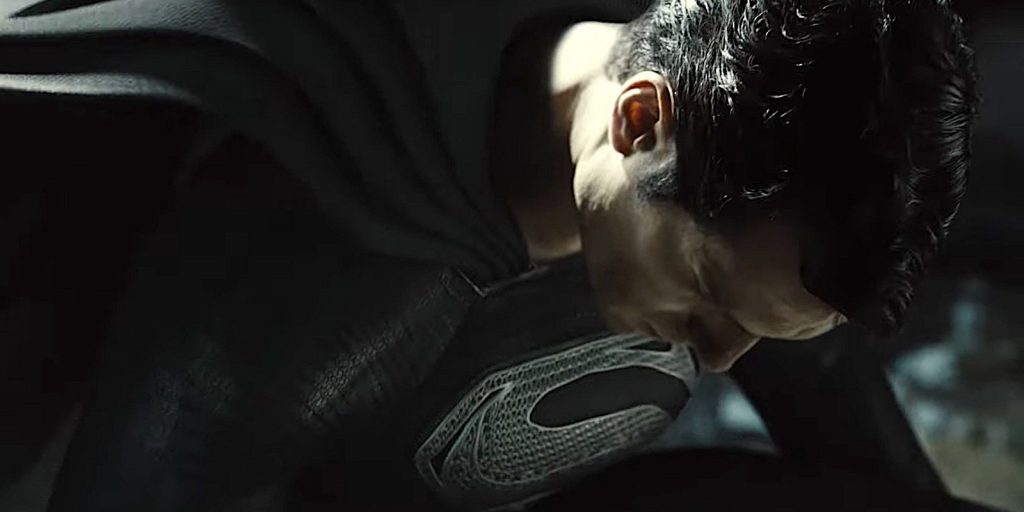 Zack Snyder (Batman v Superman: Dawn of Justice – 2016)
Ben Affleck as Bruce Wayne / Batman
Henry Cavill as Kal-El / Clark Kent / Superman
Gal Gadot as Diana Prince / Wonder Woman[
Ray Fisher as Victor Stone / Cyborg
Jason Momoa as Arthur Curry / Aquaman
Ezra Miller as Barry Allen / The Flash
Amy Adams as Lois Lane
Willem Dafoe as Nuidis Vulko
Jesse Eisenberg as Lex Luthor
Jeremy Irons as Alfred Pennyworth
Diane Lane as Martha Kent
JK. Simmons as James Gordon
Jared Leto as the Joker
Is the 4 hour and 2 minute director's cut of the 2017 DCEU film Justice League.
Fuelled by his restored faith in humanity and inspired by Superman's selfless act, Bruce Wayne enlists newfound ally Diana Prince to face an even greater threat. Together, Batman and Wonder Woman work quickly to recruit a team to stand against this newly awakened enemy. Despite the formation of an unprecedented league of heroes, it may be too late to save the planet from an assault of catastrophic proportions.
Here's the thing, I didn't hate the 2017 Justice League film. Yes, it had its problems, not to mention more than a few instances of shoddy CGI, but for the most part it was a fun watch – especially for the kid crowd. Little did I know, however, that it could have been so – much – better! Oh yes, Zack Snyder's Justice League is flat out superior in every way possible. Not only do Snyder's additions up the stakes in the story ten-fold, but he adds an immense scope to the proceedings. In other words, it's all around bigger and better – and longer… way longer. Yes, a lot will be said about the film's 4-hour (and 2 minute) runtime, but honestly, it's a non-issue. The plot has so many characters and so many moving parts that it needed all that time to breathe and play out in a meaningful way. Heck, half the characters required origin stories here. Perhaps benefitting the most from this, however, is the movie's big bad, Steppenwolf. Here, he is transformed from a rather lame one-dimensional CGI monstrosity, to a legitimate formidable foe with a clear agenda and intriguing back story. Plus, the added runtime is leveraged to extend the action sequences, giving us a much bigger bang for our buck. I mean, this is a superhero film after all, big battles and grand scale action is a main reason why we're watching in the first place. All that action doesn't mean the film lacks heart, though. Snyder has injected some real emotion this time around, especially surrounding Superman. It's the type of sentimental heft the character deserved in the first place. And hey, there's all kinds of geeky surprises sprinkled throughout (ones that this critic won't dare spoil). So, while the first pass at Justice League stands as a fun outing for younger viewers, this edition towers as an epic achievement for all. Justice served!