CHARLIE'S ANGELS – "A surprising halo of a good time"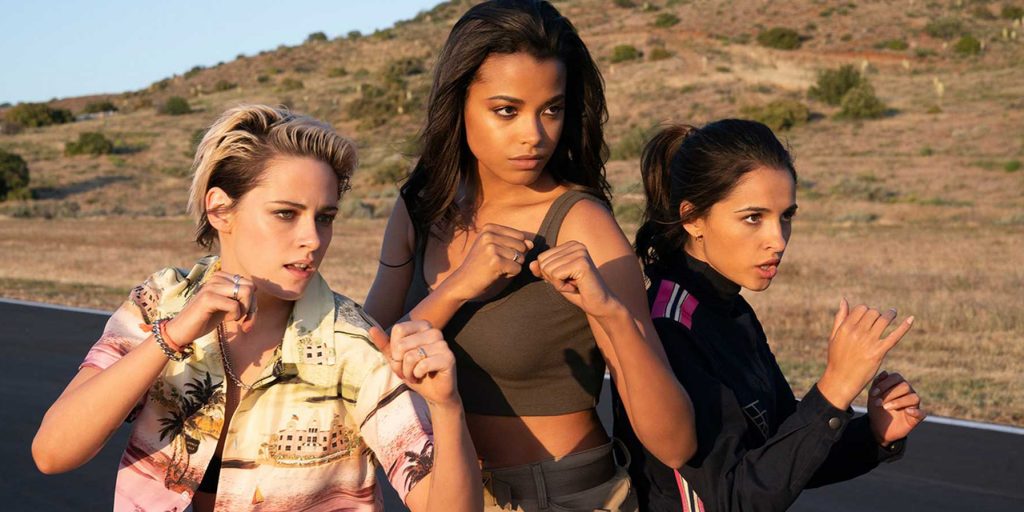 Elizabeth Banks (Pitch Perfect 2 – 2015)
Kristen Stewart as Sabina Wilson
Naomi Scott as Elena Houghlin
Ella Balinska as Jane Kano
Elizabeth Banks as Susan Bosley
Djimon Hounsou as Edgar Bosley
Sam Claflin as Alexander Brock
Patrick Stewart as John Bosley
Luis Gerardo Méndez as The Saint
Is the 3rd Charlie's Angels film, which is based on the story that began with the television series of the same name in 1976.
When a systems engineer blows the whistle on a dangerous technology, Charlie's Angels from across the globe are called into action, putting their lives on the line to protect society.
Back to spread its wings on the big screen, this latest Charlie's Angels revival is a surprising halo of a good time! Yep, the floundering franchise appears to be in good hands with writer, director and producer Elizabeth Banks (who also has a sizable role here as well - surprise, surprise). Banks delivers big on the slick production, kinetic action sequences, catchy pop soundtrack, and overall silly fun. She misses a few times with the humour however, which feels rather forced more times than not. What does work, or rather WHO works, are our 3 angels. And while Naomi Scott and Ella Balinski turn in enjoyable performances in their own right, it's Kristen Stewart who completely steals things with a refreshing blast of high energy and an unflappable attitude. Let's just say if the Angel's were Ninja Turtles, Stewart's character would be Michelangelo (for those that know, know). It should be noted that the whole "girl power" theme is turned up really high for this one. And while not a bad thing, especially in this "Me Too" era, the message gets quite heavy handed by the end. But, if you are looking to have a little fun at your local multiplex and want a little zip with your cinema, well, Charlie's got just the angel's for you!